Glass Anatomy
Director
Shanghai Culture Square, Original Mandarin Music Festival
For the first time, a foreign production had been invited to present the musical Glass Anatomy at the festival. Historically, it is the second original Singaporean musical to be presented in China, and this staging of the musical has won Goh Boon Teck the prestigious Elite Director Award.
Ah Boys to Men: The Musical
Script Adaptation Playwright
Resorts World Theatres, Resorts World Sentosa
Under Chia-Richmond's deft hands, veteran playwright Goh Boon Teck's pared-down script, and music producer Don Richmond's musical numbers, the ever-popular smash-hit, Ah Boys to Men, is recreated and the stage offering is recalibrated and juiced-up.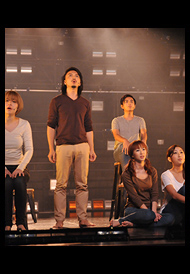 INNAMORATI
Director
An original Mandarin musical featuring 12 Eric Moo's hit songs and 7 talented Singaporean singers. "My aspiration as a child of my own, to this day has not been known. My dreams, my desires, my destiny, will it all be forsaken? Are you still my one and only Innamorati?" Seven stories, seven struggles from seven aspiring singers, find themselves at a crossroad for that one same dream. Every soothing note could just be a siren to hide the truth of vulnerability. Only perseverance will turn their quixotic pursue worthy.
Glass Anatomy
Script Adaptation Playwright, Director and Set Designer
Esplanade Theatre
Adapted from the film 'Papa, Can You Hear Me Sing?", the musical tells the story of a mute, rag-and-bone man who finds an abandoned baby in an alleyway. The baby blossoms into a beautiful young woman with the voice of an angel, and she shoots to fame quickly. While she lives her dream, a glass has unknowingly been formed between her and the people she loves – her beloved father, her best childhood friend, her lover, her hometown and the simplistic life she used to lead are all fading away… As she shines on the glamorous stage, an ailing old man sits by the radio that is playing his daughter's song is slowly passing on…

Starring chart-topping Mandopop Queen, Della Ding Dang, who will take on her first ever musical lead role and wow the audience with her powerful vocals.
High Class Musical
Set Designer
Drama Centre Theatre
As Set Designer, Goh had made use of a revolving stage filled with 3 cloud-shaped projection screens, meant to depict the illusionary world of high society.

High Class revolves around the story of Singaporean tai-tai queen bee Alexis Lee, who decides, post divorce and $500 million richer, to produce a reality television show – to groom five tai-tai wannabes who are already smart, beautiful and classy into perfect millionaires' wives. Instead of five Bukit Timah princesses, Alexis is sabotaged with five misfits straight from Singapore's heartlands. A $1-billion dollar fortune, adultery, high fashion, lives of the rich and fabulous – degenerated into stereotypes and slapstick about Singaporean tai-tais and their rarified lives.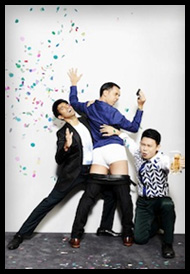 The Penis Society
Playwright
AQUANOVA Restaurant Bar
An original work by Goh Boon Teck – a dramatized talk-show triple-logue theatre debating and enlightening on the current male culture in Singapore. The illustrious world of Singaporean men who use their genitals to ruin their careers and lives is presented in this comedic and wicked satire; featuring three gentlemen with razor-sharp tongues and toxic wits, the drama confronts the reality of desire and fragility of one's mind.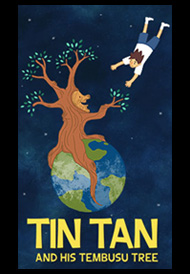 Tin Tan and His Tembusu Tree
Playwright and Director
Written & directed by Goh Boon Teck, Tin Tan and His Tembusu Tree is a contemporary, thought provoking and meaningful play that was meant as a tribute to Goh's mentor, Mr. Kuo Pao Kun. The play was inspired by KPK's Silly Little Girl and Funny Old Tree, and is Toy Factory's first outreach program to engage and connect with younger audiences. In the backyard of Tin Tan's grand parents' home, there lived a grand old Tembusu tree. Tembusu witnessed the growing up of his grandfather, father and himself. In his computer games, Tin Tan is badly wounded; can Tembusu and her old malay song heal this young friend? As the landscape surrounding this backyard keeps changing, can our histories and stories be safe kept in this tiny backyard? Can the future share the beauty of the Tembusu tree? In an unforgiving contradiction, a matured Tin Tan returns to his Tembusu tree with a painful dilemma, to choose between relationship or duty..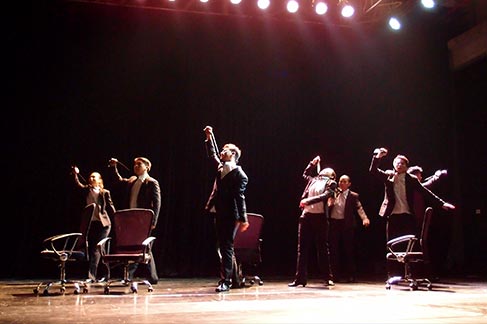 K
Playwright and Director
Shanghai Modern Drama Valley – International 5 Cities Public Theatre Festival 2012
One of Goh Boon Teck's masterpieces, inspired by stories written by Franz Kafka, such as Metamorphosis, K is about social prejudice, familial and peers pressure, which inadvertently transform human beings into insects. Follow the journeys of seven innocent players – each with a code number – in a never-ending torture game that leads them with a simple question into a chain of contradictions and complications.
The Crab Flower Club
Playwright, Director and Set Designer
Beijing, China (East Pioneer Theatre, Beijing's China International Theatre Festival)
The biennial China International Theater Festival was first started in 2004 by the National Theatre Company of China. It was created with the intent of taking a theme annually to celebrate a famous playwright. International theatre troupes are invited to put on their works that range in different traditional theatre styles, also including the new contemporary and experimental styles.

A restaging of the emotional, calligraphic local production, The Crab Flower Club, which has awed many in 2009; it is a calligraphic foray into the sensitive and simmering world of the female protagonists. While they prepare for the most eloquent feast of crabs for their patriarch, they also aim to set up an all-women poetry club secretly in an era where female artists are not held in high regard. Words are seasoned with wit; expressions are stirred and charred as The Crab Flower Club is a delicious examination on the excitingly calligraphic world of sensitivity and simmering feelings.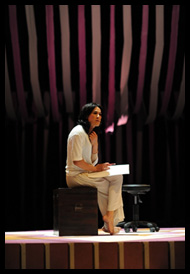 Purple
Playwright
Joyden Hall @ Bugis+
The third restaging of an overwhelmingly popular play that has sold out two of its previous staging.

His father named him Hong Hua, meaning The Birch Tree under the Rainbow, a beautiful and unisex name. His father had very high hopes for him, but would he be happy to know that his son would become a daughter? Follow the sequined heels as they tap away on their journey from Bugis street to Johore Road, and witness the exploits of a lavatory cruise addict who transforms into a hairdresser, masseuse, transvestite, transsexual, stripper, prostitute and movie star all in a snap! And be moved by the father who learns to love her through it all.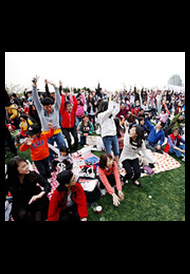 Singapore Day (Shanghai)
Creative Director
Shanghai, Century Park
Attended by a whooping 5,000 Singaporeans in Shanghai, Singapore Day is a get-together event organized by the government for Singaporeans staying overseas. Themed "Reconnecting with Home" that year, and through its various showcases, has helped the overseas Singaporeans to get updated on the recent developments back home. Local Singapore food and performances featuring local artists; along with a kids zone for the children to play in, it was really reconnecting with home for the Singaporeans overseas.
Equus
Set Designer
Drama Centre Theatre @ National Library
As Set Designer for the well-known play Equus, Goh Boon Teck makes use of turquoise beams to create the different settings of the church and the horse stables. He had aimed to reflect the mystery and complexity of one's mind; and the turquoise color helps to set the mysterious mood by giving the interior an eerie, enigmatic feel. Set in a small community, Equus tells the story of Psychiatrist Martin Dysart, who is thrown into the webs of the most challenging case ever in his career: a seventeen-year-old boy named Alan Strang. Alan has committed an unthinkable act of violence against the one thing he loved the most while on a date with attractive stable hand Jill. The million-dollar questions remains as Dysart seeks for the answer: Why did Alan Strang blind six horses with a metal spike?